Eight Things You Must Have Before You Franchise Your Business
(SYDNEY) - Franchising is a rapid strategy for businesses to scale and grow quickly, without raising or putting excessive capital at risk.
Before you embark on this strategy, you need to know that "you have what it takes".
Here are eight things you must have before you franchise your business:
An Edge
Successful brands have something that stands out. This could be a secret recipe, proprietary technology, volume discounts, efficient supply chain, amazing customer service or something as simple as an endorsement from a trusted source.
Kentucky Fried Chicken has its secret recipe. Killiney Kopitiam has 100 years of an enduring brand. GRAM Café & Pancakes is uniquely Japanese. The edge doesn't have to be groundbreaking, but you do need one.
If your brand doesn't have an edge, then getting prospective franchisees excited would be very difficult.
The edge doesn't have to be groundbreaking, but you do need one.
Systemised, Simplified and Codified Operations
You need to have systemised, simplified and codified all important aspects of your business operations so that you can train new franchisees, upkeep quality and retain standards. In doing so, you would also need to have created an Operations Manual that franchisees can rely on.
Otherwise, the weight of maintaining some semblance of consistency in your franchise group will crush you and destroy your brand.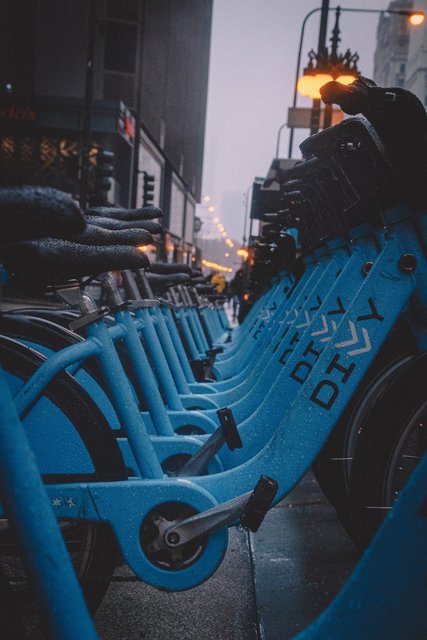 A Reliable System of Duplication
As each new franchisee joins your brand, you need to have a reliable system of duplication for each franchise unit. For instance, you should have the same method of franchisee training, sourcing sites, recruiting employees, construction of sites, procuring site fittings/equipment and anything else to get each franchise unit up and running.
This is in addition to the codified operations once the franchisee begins operations.
Proof Of Success
How do prospective franchisees know that your success in the brand is not a fluke? This is usually only possible after you have tested the concept by expanding the brand into multiple units.
If you haven't got multiple units, then prospective franchisees are very unlikely to buy into your brand because nobody likes to be a guinea pig.
The Right Concept
Your business concept may not be right for franchising. There needs to be a fit between the business and the franchise strategy.
For instance, if the operation in your business is complex and difficult to codify, then you are likely to have problems in ensuring consistency in the franchised units as you scale your business.
You may need to twig and adjust nuances in your business until it is suitable for franchising.
The Franchise Team
When you have new franchisees in your brand, you will need to have a separate team of people to support the franchise strategy. This is different from the team that operates the company-owned business units.
To support the franchised units, you may need to recruit marketing personnel, development agents to handhold franchisees, quality assurance inspectors, franchise recruitment officers and so on. This is an expense that needs to be taken into consideration, especially in the early growth phase where there aren't too many franchisees to weather this cost yet.
When you have new franchisees in your brand, you will need to have a separate team of people to support the franchise strategy.
Legals
You will need to have the legal paperwork ready. This usually means the Franchise Agreement, the Franchise Disclosure Statement and meeting the other legal requirements in your jurisdiction.
This is also the time to carefully think about and craft the franchise terms, conditions, royalties, marketing levy, entry fee, admin fee, exit fee, conditions of the lease, and an array of considerations in the franchise structure. Your solicitor can guide you, but much of the thinking will fall on your shoulders.
A Clear Picture of Your Ideal Franchisee
If you have gone through most of the steps in getting your brand ready for franchising, you are likely to know the qualities of the best candidates to join your brand as franchisees. This will help you to recruit the right franchisee that you can work with.
Needless to say, if you can avoid costly disputes, lawsuits and conflicts with franchisees later on, then it is worth your while now to figure out who your ideal franchisees are before you sign them up.
Conclusion
Franchising is an explosive strategy to scale your brand and business, but it shouldn't be done hastily or prematurely. If done incorrectly, your expansion could come to a grinding halt, all the while expending vast resources to correct errors that could have been avoided.
These eight markers can help you to determine if you measure up and are ready to franchise.
---------------------------------------------------
If you wish to reach out on your business growth strategy, please email me at [email protected]


Disclaimer: This article is general information only and may contain inaccuracies. No responsibilities are taken for any omissions, errors, or inaccuracies. There is no financial, legal, or any kind of advice being provided to you. You should seek proper legal and specialist advice on your own circumstances.